Goodrich... engineering bio polymers
Goodrich Agrochem Private Limited was incorporated in year 1996 by Sh. N. K. Gupta. In the state-of-the-art manufacturing units spread over 25 acres located in Karnal, Haryana (India), Goodrich Agrochem is amongst the leader in manufacturing Pulp & Paper Specialty Chemicals, Textile Printing Thickeners & Auxiliaries and Botanical Extracts.
The Goodrich Agrochem's over 100 employees are guided by the mission "to create total harmony with our associates through trust, ethics and understanding".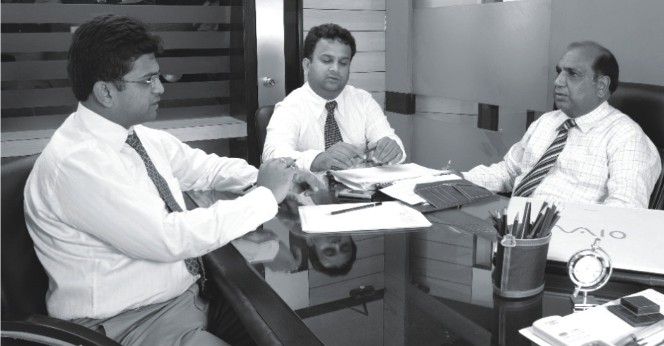 The foundation of the company's growth over the last 19 years is a deep understanding of customer needs, and the ability to translate them into customer-desired offerings through leading edge R&D.
Goodrich Agrochem high performance variables & moderate financial strength has been rated SE 2B by CRISIL. The Company is a member of ACCT(I) (Association of Carbohydrate Chemicals & Technologists) and is ISO 9001:2000 & ISO 14001:2004 certified.
Key Strengths
No compromise on Quality. It's our priority.
Honesty, openness & commitment.
Extremely focused, energetic and competent team with thorough experience and exposure.
Result oriented and target based approach.
Knack of understanding customer issues and problems to deliver a solution in the least time frame.
Open minds; to learn, and collect experience to try new, unconventional ways.
Positive attitude and aggression to innovate products.
We follow a function-oriented business model - Product Service System. We are always ready to work for our clients & help them in implementation to produce quality products.
Sound & in-depth Technological know-how's of the products, we manufacture.
Eco friendly & biodegradable products.